You may recall me mentioning a while ago that I won a contest on deviantart.com (an easy peasy one, too), so my friend said she'd do a free commission for me! I debated over the picture, but eventually settled on a portrait of Esrov, post-Roth.*
And…. She did it! And it looks great, of course.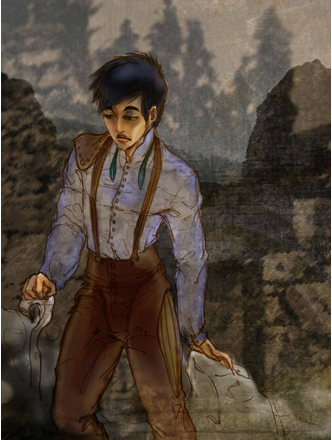 You can see the bigger version
here
, or browse her deviantart page
here
.**
Excerpt of the day:
Thrip,
he thought, skin growing hot.
I should have known you'd be here.
Circus Soul Heiress, chapter 1
-----------------------
*Roth is his homeland. AKA he's not wearing Rothian clothing.
**Her commission prices are super affordable too, if any of you wants to get some art done. She recently published some art in
Leading Edge Magazine
, the magazine I used to work on at BYU!