What? What? Booya!
I'm done, I'm done, I'm done done done.
I finished my epilogue. I'm doooooooooooooone.*
And I'm submitting! I've started on my queries. Maybe I'll send one out before the end of the week.
That being said, I don't think CSH will get published. I'd like to believe I have a lot of good ideas in it, but the prose isn't quite what it should be. It is in places, but not everywhere. Despite my struggling, I still have a YA feel to my narration. (Curses that I always come up with adult plot lines.)
BUT, it's still worth the experience, and I would be a total hoser if I didn't try. Once my queries are out, I can start work on my next book—another attempt to perfect the art of prose and plot. Wish me luck!
… and, for kicks and giggles, I'm reposting the picture I made for my creativity class back at the Y.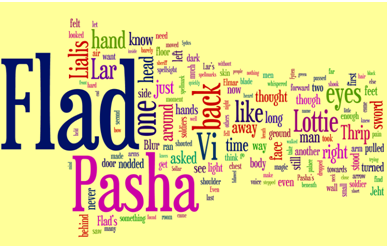 (Made with bright colors because, hello, it's a circus.)
Excerpt of the day:
Most of the scars would never heal. Not completely. There existed no balm, elixir, or magic that could erase scars that deep. So many scars, but the new ones gave him something: freedom. They fed the starving outlaw he'd become, saved him from the eyes of the wary public. No law could chase a dead man.
Circus Soul Heiress, Epilogue
----------------------------------
*Minus two tidbits I need to add and some battle scene reviews from Nathan that I need to incorporate… like a mini beta read…