John Brown, author of
Servant of a Dark God
, has given some of the best panels I've attended at writing conventions. I sat in on a two-hour class of his regarding story construction and it whizzed by, I was so fascinated.
John has a LOT of great advice on
his Web site
, but I wanted to share my favorite tidbit of his: the story cycle (which, at said class, he was generous enough to print out for all of us).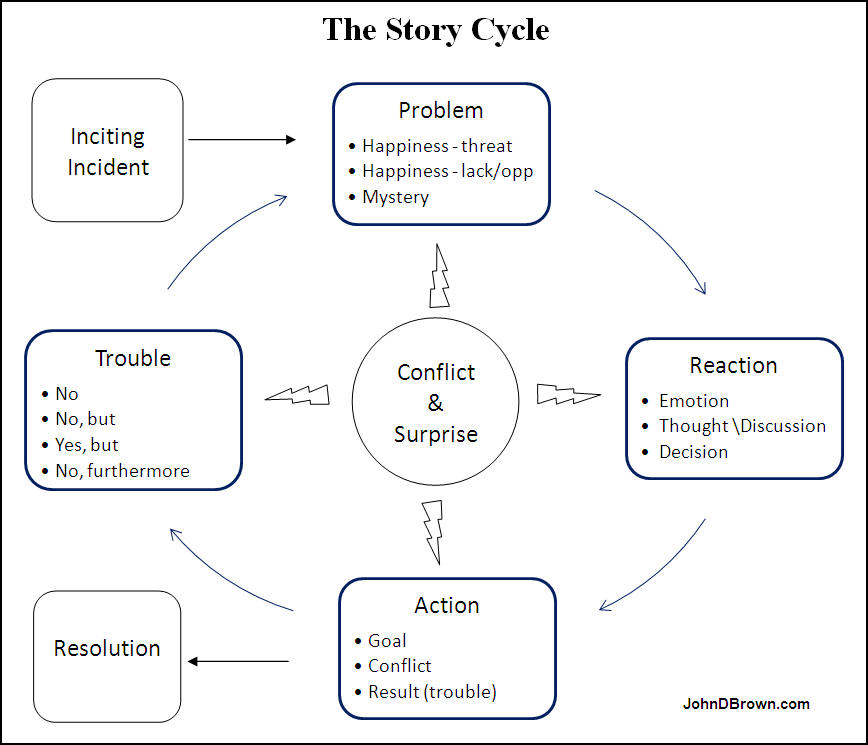 He goes into detail on this diagram
here
.
His writing is a bit on the steep side, learning-curve wise, but he knows what he's talking about. He's really worked his way up to being published, so I recommend checking him out!