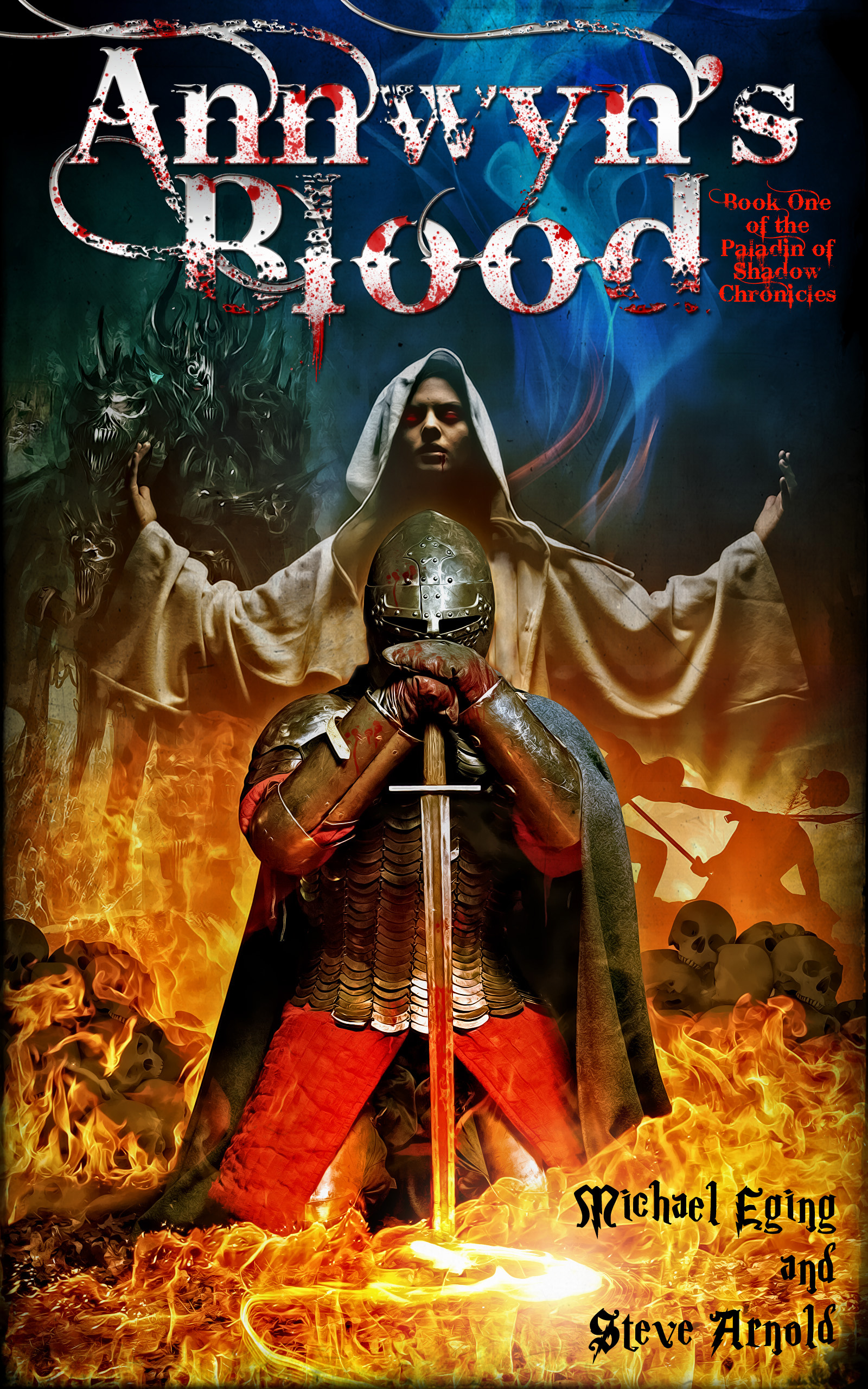 Annwyn's Blood
, by Michael Eging and Steve Arnold
See my interview with the authors here.
First indie book I've actually started with the intent of finishing. First indie book that makes me thing not all indie books suck, because this one is pretty darn good. Will have a review for it once I'm finished.
The Emperor's Soul
, by Brandon Sanderson (novella)
I'm behind on my Sanderson reading, which is sad because he's my favorite author. But I plan to catch up very, very soon.
Legion
, by Brandon Sanderson (novella)
I don't even remember what this book is about. Just goes to show that I'll read a book if I like the author, regardless.
After that... I'm not sure. I perused my
Goodreads
list and there's a ton of books all vying for my attention. I might finally read
Glamour in Glass
by Mary Robinette Kowal, or try out one of the epic fantasies I have listed there.
The Hundred Thousand Kingdom
s won a Hugo and I had
Throne of the Crescent Moon
recommended to me by someone who knows his stuff. I also want to reread the
Mistborn
series...
Basically it's really weird to be picking and choosing what I read after having my soul entranced by
The Wheel of Time
series for a year. Seriously, a year. As in that's basically all I read ever, save for the month-long gap before the last book came out. Robert Jordan has left me empty and scrounging for good books to fill the holes he drilled into my heart. (Someday I will stop dreaming about it. No joke, Rhuarc and the Aiel haunted my slumber Monday night.)
What are YOU reading?