Man, I really want to write for Thade. But alas, he's not in this chapter, either.
Also, my protagonist just got really mad, and now she's running down a mountain in a dress that's far too large for her.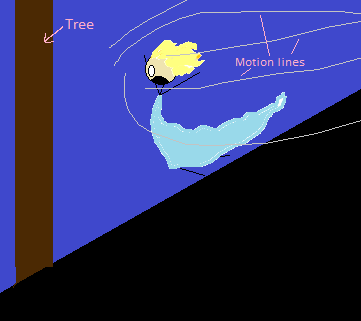 And basically I have nothing relevant to say, I just want to look important, and some part of me thinks that daily posts promotes that.
Excerpt of the day:
Sahel scoffed. "He hasn't even found Aro yet."

"Nor did the Reapers before him," the Luminus replied simply. "And neither have we. I'm beginning to wonder if our Carnal-cursed friend lives outside the city, hunkered up in the mountains somewhere."

"Not possible," replied Sahel. Those around him nodded.

"I don't know," the Luminus sighed. "He's quite the survivor. But one day he too will slip, and perhaps Bacree will be clean once again."
Weirs, chapter 3